Preparations are well underway as the New Zealand team readies up to take on the Federation of International Lacrosse (FIL) u19 Women's Lacrosse World Championship. Taking place in Canada this August, this is the premier global tournament for young lacrosse players and hopes are high that the Kiwis will make their mark.
The New Zealand team must be nimble if they want to keep up with Canada and America, currently ranked first and second.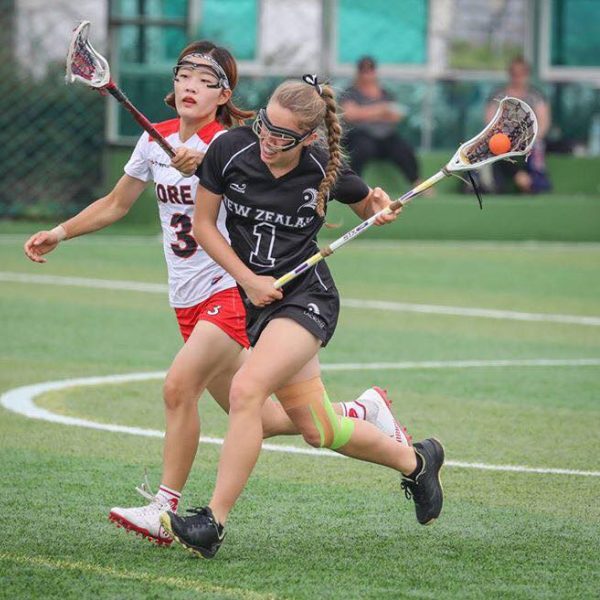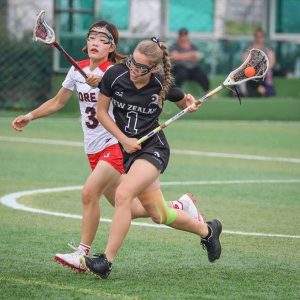 One of our star players Lani Mouat recently returned to NZ from the United States for that country's summer break. Probably the quickest player in the squad, she has a Yo-Yo Endurance test score of 45 and is one of the fastest at her University.
Playing lacrosse since year 8 in Cambridge Middle School, by year 13 she was made Lacrosse Player of the Year and Sportsperson of the year at Cambridge High School. Mouat has represented her school and Waikato lacrosse in NZ and Australia and was part of a successful 2017 NZ u23 campaign where the team placed third.
Sport is part and parcel of the Mouat family, with her father routinely seen at the sharp end of competitions around NZ. In fact, running is in her blood and having a competitive spirit helps. Things weren't always like that, though: Mouat hated running at school, but she now values the exercise as essential for lacrosse fitness.
Just how she got to the United States, where she is studying a degree in Business? Is itself an interesting tale. Mouat initially started a Nutrition major at Massey University whilst continuing her intensive training for the upcoming Women's Lacrosse World Championship.
But things changed rapidly after a brief trip to the United States. Playing in a recruitment tournament where a lot of American coaches find top players, Mouat caught the eye of a talent scout. Within one month, she was on her way back to America having accepted a scholarship at Saint Joseph's University in Philadelphia.
Alex Kahoe, St Joseph's Coach, is named on the US Hall of Fame, and is one of key the reasons Mouat took this important step in her lacrosse career. As a freshman – and being just one member of a squad of 37 – game time is minimal. However, there is a great support network "and it is important to do your time in the first year," she says.
While at St Joseph's, Mouat has changed course academically, opting instead for a Business Major in the interests of her future career. This aligns with her role model Paul Rabil, a famous lacrosse player.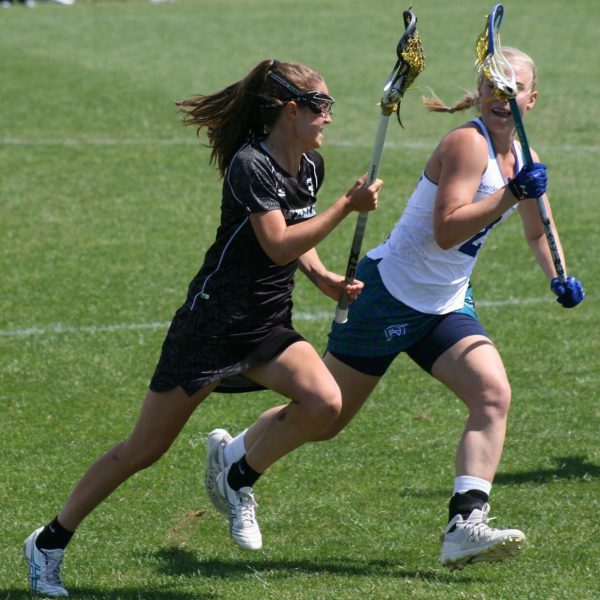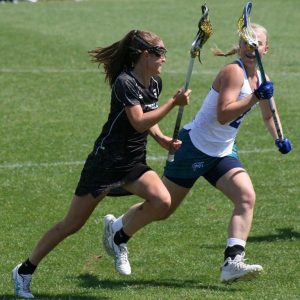 Another player in the NZ team who has an American scholarship is Nikki Fordyce. Unlike Mouat, Fordyce received her scholarship whilst still attending Auckland's Epsom Girls Grammar School (EGGS).
Football was her main sport, but Fordyce also liked playing tennis and squash. After a family friend introduced her to lacrosse, Fordyce rapidly demonstrated her talent, soon playing for the top team at EGGS. She was named the Young Sportsperson of the Year in Auckland for lacrosse in 2017.
More was soon to come from Fordyce, with her biggest accolade being part of the NZBlax team which placed 8th in the 2017 FIL Women's World Cup at the age of 17.
Fordyce is studying a Physical Therapy Kinesiology degree at Longwood University. Coach Elaine Jones liked what she saw in Fordyce and immediately put her into the starting line-up as a straight attack. No pressure, starting a new school in a different country expecting to score goals. A feat that doesn't seem to faze Fordyce, as she's racked up 21 goals and 12 assists in her first season.
Having scholarships at American schools is hard work as good grades are expected, but players like Mouat and Fordyce are amply rewarded for their efforts, including great new gear every year. However, there's a major biggest challenge for both young women going into the World Cup: they play with different sticks in the USA. And that's why everyone must keep up their wall ball!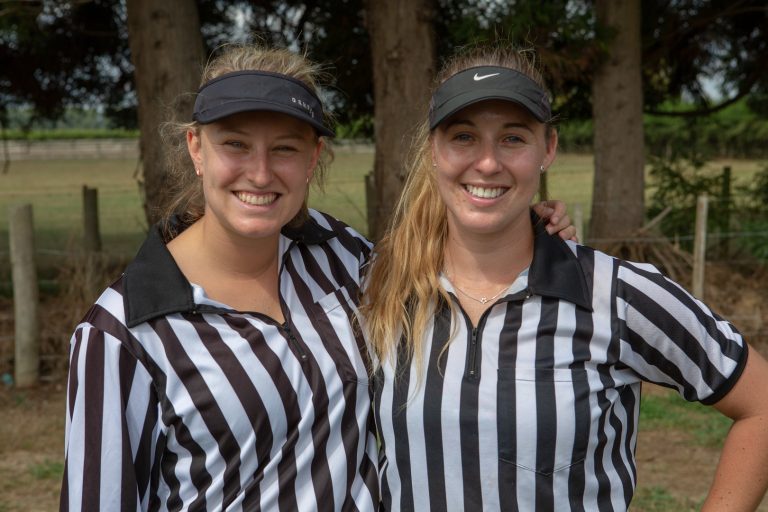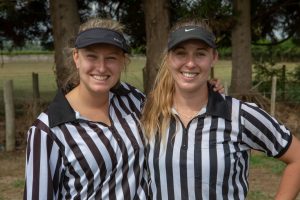 Accompanying the team are officials Ursula Johnson, Nicole Goode and Eleanor Burkin. The three will umpire at the FIL u19 Women's Lacrosse World Championship, bringing a combined experience of 40 years to the tournament.
Johnson is currently the NZWLA National Umpire Officer and coached the very successful 2017 and 2019 NZ u23 team who placed third in both years. Goode was a squad member who represented New Zealand at the Senior World Cup in Guildford in 2017, where the team placed eighth and has experience umpiring at the 2015 Edinburgh World Champs. Burkin and Goode umpired together at the 2014 ANZAC commemorative game where NZ took on Australia.
New Zealand's umpiring has benefited greatly thanks to American umpire Lauren Charwat. She's credited with bringing match officials up to a standard which now has many NZ umpires travelling internationally providing a strong pool of umpires for the future.
We wish both Mouat and Fordyce and the rest of the u19 team all the best in August and look forward to watching some of the games streamed live.
You can keep up to date with all the action on the 2019 U19 Women's Lacrosse World Championship website or Facebook page @2019u19wclax
–Ends –
For more information contact:
Damon Jakeman
E: Damon.Jakeman@pns.co.nz
T: 021 704 929