Lacrosse in New Zealand is set for a major boost with the appointment of Dave Simpson as Head Coach of the New Zealand Women's Lacrosse Team through until the conclusion of the 2021 FIL Women's World Cup, which takes place in Towson University, Maryland, USA.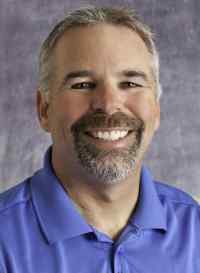 The highly-experienced coach, whose previous head coach appointments have included Berkley Club, Piedmont High School, UC Davis Club and Las Lomas High School, will link up with his new charges in August, once he's concluded his current role with the Scotland women's team. During six years at the helm, Simpson has coached the Scots to the bronze medal at the 2015 European Championships and fifth place in the 2017 FIL Women's World Cup.
Damon Jakeman, High Performance Director of the New Zealand Lacrosse Women's Association (NZWLA), is excited to be bringing such an experienced and successful coach into the New Zealand Lacrosse community. "Dave is an extremely accomplished lacrosse coach, who has worked at a very high level, and will bring a wealth of innovation, experience and leadership to the NZWLA women's programme," he explained. "We very much look forward to supporting and working with Dave in what will be a challenging two years ahead."
"This appointment gives us the best possible chance of playing to our full potential in Towson, and our high performance female players are already looking forward to Dave's arrival. Securing the services of such a high calibre coach brings benefits to the sport as a whole, not just to one squad. In addition to coaching the New Zealand Women's Team, Dave will carry several coaching and development portfolios within the NZWLA during his time with us. We have every confidence that Dave will inspire and develop the next generation through to the 2021 World Cup and beyond."
Simpson is looking forward to the new challenges ahead, and already has a sound knowledge of the game in New Zealand. "I'm proud and honoured to have accepted this opportunity to join the New Zealand Women's Lacrosse Team as their new Head Coach, he said. "Having competed against the New Zealand team at World Championships, I know them to have tough, smart players, backed by a well-run high performance programme committed to moving up in world rankings, a goal I'm equally passionate about."
"I look forward to working with players, coaches, administrators, supporters and sponsors alike to help build a national programme with the depth and strength to compete at the highest possible level, as our sport evolves toward Olympic inclusion."
"I will leave Lacrosse Scotland with tremendous gratitude at having had the opportunity to work with such incredible athletes and coaches, who over the past six years have built a programme together which improved us to fifth in the world. We look to build on our success and remain focused on our preparations for European Championships in July, after which I will give my full attention to the exciting work ahead in New Zealand," he added.
Editor's Note
The Federation of International Lacrosse (FIL) Women's World Cup 2021 will be held at Towson University, Maryland, USA.

30 countries will compete at the tournament which takes place on July 7th-17th 2021.
The USA are the current holders, defeating Canada 10-5 in the 2017 final held in Guildford, England.
USA has won eight of the 10 women's world cup events to date, with Australia winning the other two in 1986 and 2005.
The current world rankings are: 1. USA, 2. Canada, 3. England, 4. Australia and 5. Scotland.