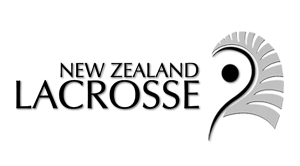 Kia ora koutou katoa,
As you are aware, lacrosse in New Zealand is growing, and with growth comes some changes. There have been steps taken toward consolidating the regional governing bodies for men's and women's lacrosse in New Zealand under a single, unifying group.
This move is for a multitude of reasons, most notably for simplicity of governance and to meet international eligibility requirements for World Lacrosse. As such, New Zealand Lacrosse (NZL) has been formed and headway is already being made.
The first step was to establish the inaugural Board of Directors that will help guide the regions. As such, NZL is pleased to announce the successful election of the following board members:
| | |
| --- | --- |
| Toby Delamore | Eric Terpening |
| Nicole Goode | Shawn Barabash |
| Tara Vrensen | |
Along with our elected board members, NZL is delighted to have on our team the following appointed board members:
| | |
| --- | --- |
| Dr. Rachel Batty | Kim Grafton |
The board is a diverse group from a vast array of sport and governance backgrounds, representing some of the different regions across Aotearoa, including Waikato and Te Whanganui-a-Tara. The Board's primary objective is to solidify a strong governing foundation through which NZL can continue to grow and support the lacrosse community. Having a broad spectrum of knowledge and expertise will allow the board to serve New Zealand Lacrosse with a comprehensive and inclusive perspective to ensure a stable and positive future for lacrosse in Aotearoa.
More information can be expected to be released soon. In the meantime, any immediate questions, comments, or concerns can be sent through to admin@nzlacrosse.nz and we will endeavour to respond in a timely manner.
Ngā mihi nui,
New Zealand Lacrosse Board